service
Foundation Repair In Frisco TX: Experts You Can Trust
We repair foundations in Frisco, Texas. Bad soil can hurt homes and businesses. For over two decades, FCS Foundation and Concrete Services has provided trusted, tailored solutions to fix foundation issues of all kinds.
Our experienced inspectors thoroughly evaluate foundations to determine appropriate repairs, if any are needed at all. We understand the local landscape and soil compositions, enabling us to develop cost-effective solutions that stand the test of time.
At FCS Foundation and Concrete Services, we pride ourselves on transparent communication and delivering quality work you can rely on. Our repairs come with a lifetime transferable warranty, giving you confidence in the integrity of your foundation for generations to come. We have a long history of success and aim to make repairs easy and stress-free for our clients. Foundation issues demand expertise, and in Frisco, we are the foundation experts you can trust.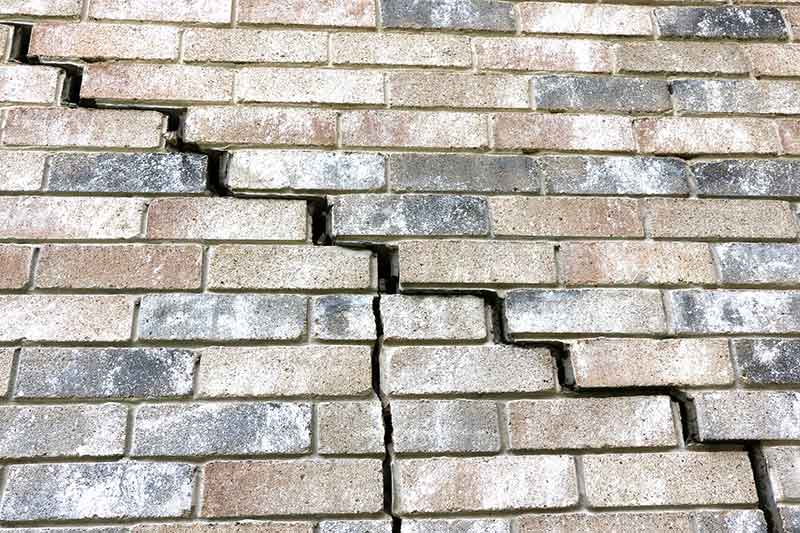 Signs You May Need Foundation Repair in Frisco, Texas
FCS Foundation Repair in Frisco TX suggests homeowners watch for signs of foundation problems that need fixing:
Cracks in walls, primarily vertical or diagonal cracks wider than 1/4 inch.
Floors that are no longer level can indicate foundation settlement or damage.
Doors and windows that suddenly won't open or close correctly can signify foundation movement or damage.
Chimneys that are tilting or leaning to one side need to be inspected, as this can indicate foundation issues.
Water damage in the basement or crawlspace. Excess water surrounding the foundation can damage it over time and requires waterproofing and potential foundation repairs.
At FCS Foundation and Concrete Services, we have seen virtually every type of foundation issue in North Texas soils and homes. Our experts will check your foundation, find problems, and suggest repairs to make your home's foundation stable and level.
We utilize various foundation repair techniques, including steel pier installation, foam injection, and foundation underpinning. The specific solution for your home will depend on the type of foundation and the level of damage or settlement that has occurred. Our goal is to stabilize your foundation and provide long-lasting solutions so you have peace of mind in your home for years to come.
With over 25 years of experience serving Frisco, TX, we are experts you can trust for quality, permanent foundation repairs and waterproofing solutions. Contact us today for a free foundation inspection and estimate. We are here to help evaluate your foundation and recommend repairs to keep your home stable and secure.
Types of Foundation Repair: Pier and Beam vs. Slab Foundations
We fix pier and beam, and slab foundations in Frisco, TX homes. FCS Foundation and Concrete Services have lots of experience doing this.
Pier and beam foundations consist of concrete piers and wooden beams that support the structure. Over time, these components can settle unevenly, causing cracks in walls, sloping floors, and jamming doors and windows. Our specialists can level and stabilize pier and beam foundations using steel piers and foam injections.
Slab foundations, including floating slabs and monolithic slabs, are a single concrete pad that supports the entire structure. As the soil underneath slabs shifts, slabs can crack or tilt. We use slab jacking, mudjacking or concrete leveling to fill any voids beneath the slab and lift it back to its original position. For significant cracks, we utilize foam injections, carbon fiber straps, or helical piers to reinforce the slab.
At FCS, we pledge to provide prompt, high-quality foundation repairs to restore structural integrity and peace of mind. Our certified, bonded, and insured foundation repair experts have the experience, tools, and techniques to assess damage, determine the optimal solution, and perform repairs efficiently. We handle permits and work directly with homeowners insurance when applicable.
Call us today for a free foundation inspection and repair estimate in Frisco.
ADDITIONAL INFORMATION
Why Choose FCS For Your Frisco Foundation Repair
Experience and Expertise
FCS Foundation and Concrete Services is a foundation repair company in Frisco with 25 years of experience. They can assess foundation damage and suggest solutions. Our inspectors and estimators have an in-depth knowledge of the challenging soil conditions in Texas and the structural issues common to the region. They are able to provide an accurate quote tailored to your home's needs.
Quality and Lasting Repairs
We stand by our foundation repairs through our Lifetime Transferable Warranty Program. At FCS, we use high-quality materials and the latest techniques to fix foundation cracks, bowing walls, and sinking slabs. Our skilled foundation repair crews oversee the entire process from start to finish to ensure your foundation is stabilized and level for long-term security and peace of mind.
Fair and Competitive Pricing
As a reputable foundation repair company, FCS aims to offer fair and reasonable pricing. We provide free foundation inspections and estimates with no obligation.
Our foundation repair solutions are tailored to your budget and needs. We also offer various financing options to make foundation repair more affordable. Compared to the potential costs of structural damage if left unaddressed, foundation repair may be more economical in the long run.
Commitment to Customer Satisfaction
At FCS, we are committed to providing a positive experience for our customers in Frisco. We make foundation repair easy. We explain options, address concerns, and minimize disruption. Our team works hard from your first call to the completed job. Customer satisfaction and peace of mind are our top priorities.
FAQs: Foundation Repair Frisco TX
As a homeowner in Frisco TX, you may have questions about foundation repair and what is involved in the process. We have answers to some of the most frequently asked questions about foundation repair in Frisco TX.
What causes foundation problems?
Foundation damage is typically caused by soil movement underneath the foundation. The soil can shift, settle, or expand and contract, which then damages the foundation. The most common causes of soil movement are droughts, tree roots, poor soil compaction during construction, and plumbing leaks.
How do I know if I need foundation repair?
There are several signs that may indicate foundation damage and the need for repair:
Cracks in walls, especially diagonal cracks
Sticking or jammed doors and windows
Uneven, slanted, or buckling floors
Foundation cracks wider than 1/4 inch
Water damage or water in the crawl space or basement
What is the foundation repair process?
Inspection – A foundation repair expert will inspect your foundation and property to determine the cause and extent of the damage.
Recommendations – Based on the inspection, repair recommendations will be provided, such as pier installation, wall stabilization, or waterproofing.
Quote – You will receive a written quote for the necessary repairs.
Repair – Once authorized, crews will excavate around the foundation to assess the damage. Piers, beams, anchors, or waterproofing will be installed. The foundation will be stabilized, and structural integrity will be restored.
Cleanup – Work areas will be backfilled, leveled, and landscaped to return your property to its pre-repair condition.
How much does foundation repair cost?
Costs can vary significantly based on the type of repair needed. Minor crack repairs may start at around $500, while significant structural repairs can exceed $10,000. The average cost for pier installation in Frisco TX ranges from $5,000 to $15,000 for a typical home. We provide free foundation inspections and estimates to determine the best solution for your unique situation.
Conclusion
As Texas residents, we understand the stresses of foundation issues and the desire to find trustworthy, reputable help. Our team of Foundation Repair Specialists is dedicated to providing the highest quality foundation repair and leveling services to homeowners in Frisco and surrounding areas.
With over 25 years of experience, FCS has the knowledge and expertise to diagnose issues, recommend appropriate solutions, and perform repairs correctly the first time. We stand behind our work with a Lifetime Transferrable Warranty Program, so you can rest assured your foundation is in good hands. Choose the experts you can trust at FCS Foundation and Concrete Services for foundation repair in Frisco, TX.